5
4

Våren 2020, Romeo har hittil deltatt på 3 Online utstillinger
og har blitt BIR på alle 3 og på den Spanske Online utstillingen ble han Best i Gruppe 9 baby!!
Gratulere så masse til eieren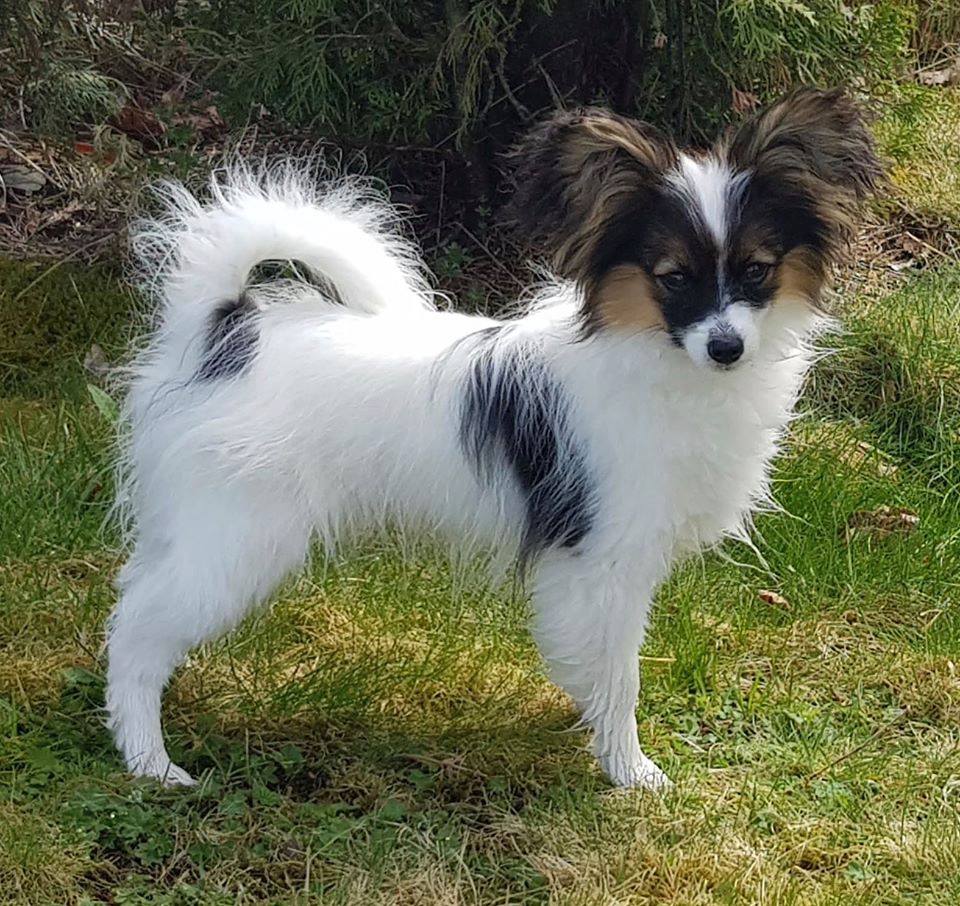 14.02 Kellika's Lucky Pinto
(after Small Symphony Fandango and Kellika's Jamilla)
Open class Exc 1 (of 4) at NKK Bø with a very nice report! Judge: Bente Bjerkaas.
Congrats to his owners Ann Henriksen and Øivind Henriksen

06.02 Suuuuuper news from Canada!!!!!
I am totally overwelmed and sooo proud!!!
WOW WOW WOW
Can GCh UKC Ch Kellika's King Joshua from Norway CGN
(after Tillilita's Indiana Jones and Cleopatra Vom Volkersberg)
Joshua is at the moment in Canada:
Number 1 Papillon, 2nd for the Toy Group, and 12th overall
https://us8.campaign-archive.com/…
Look, the Norway flag behind him!!
This is AMAZING!
Hugh congrats to his owners Cora Vandekar, Caroline Chaput and Kelly Van de Kar and handler Emily Burdon for making this possible and thanks to all judges for loving Joshua so deeply!!!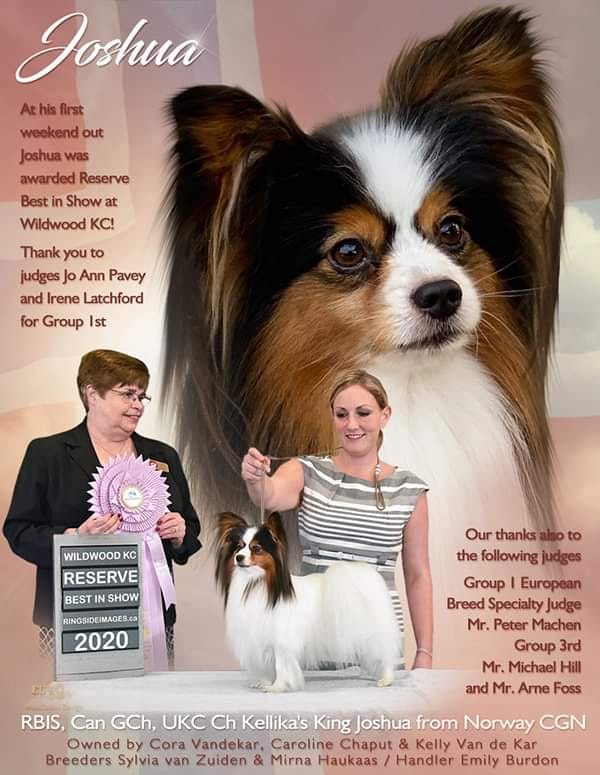 31.01 Wildwool Kennelclub 30th of Januar 2020
GR Can Champion Kellika's King Joshua from Norway CNG (after Tiililita's Indiana Jones and Cleopatra Vom Volkersberg)
RES BEST IN SHOW!!!!
Hugh thanks to Best in Show judge Jo Ann Pavey and to judge in Group Irene Latchford
And of course to his handler: Emily Burdon
Thanks to his owners Cora Vandekar and Caroline Chaput for taking so well care of Joshua and for entering him for this show and for all the thousand things you do for him to make this possible!!
HUGH CONGRATS TO ALL INVOLVED!!!!

Official picture
Today, 31st of Januar a new great win, Best in Group 3 I am so very proud!!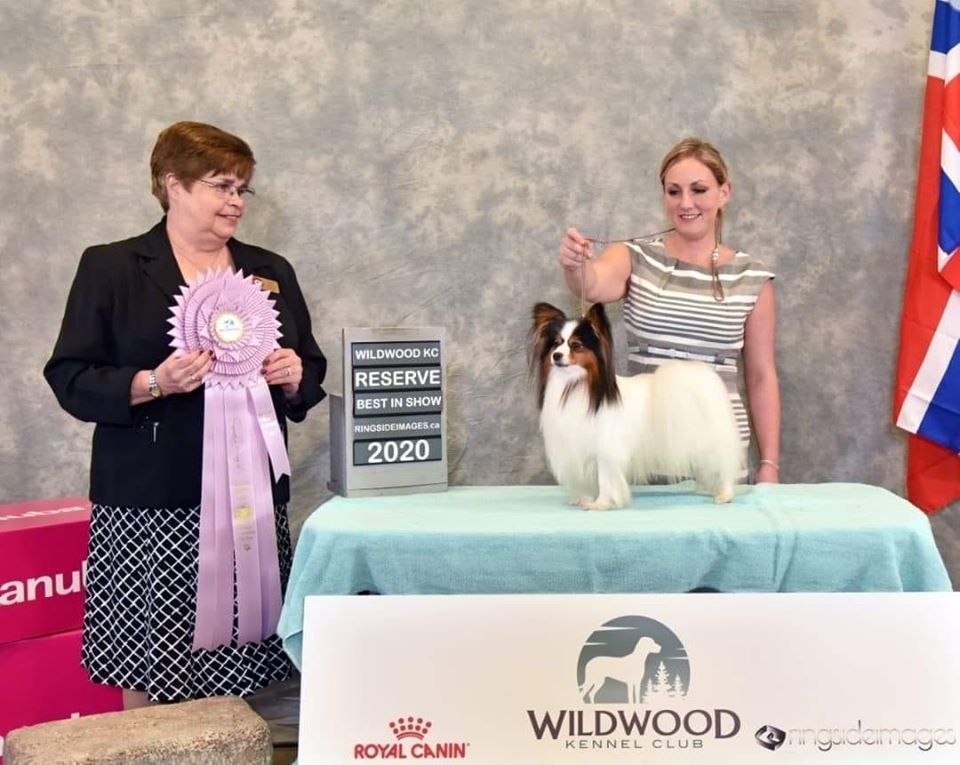 14.01 Kellika's Prince Pimmy
6. Mestvinnende Papillonvalp 2019
Gratulere til hans eier Malin Pedersen
(on the picture about 4months old)

1st of Januar 2020!!!
Our Redhead litter
After Blixyztars Oyski Boyski and Ch Kellika's My Mystic Luna
(from left to right: Regina, Romeo, Roxy, Ronja and Robbie